Between Berlin and Beirut
An irrevocable change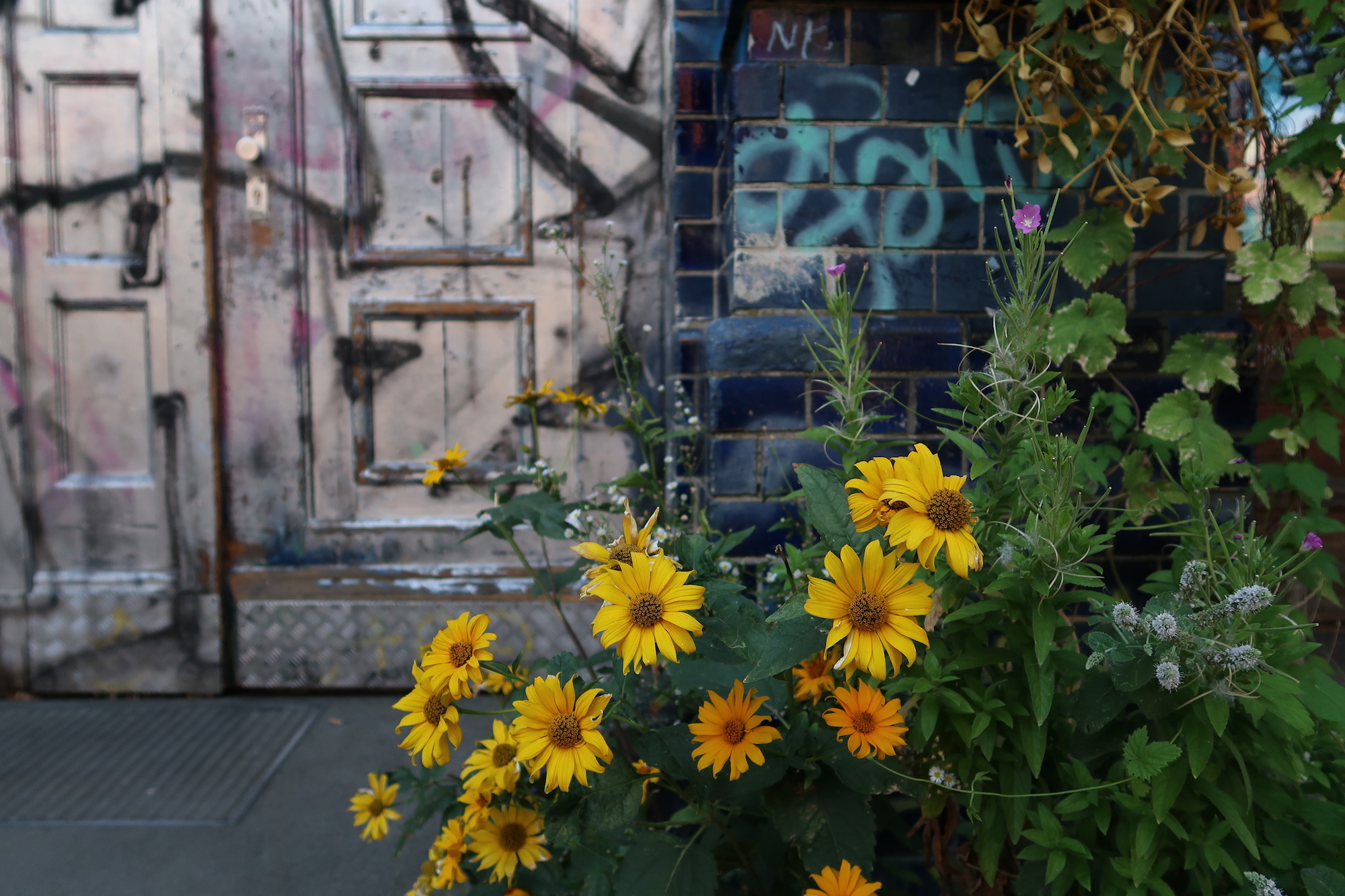 I threw my cap in the air on my graduation day and smiled my signature smile. I was finally ready to set off to into the big bad world, and so traveling to Germany to participate in a workshop about refugees and migration seemed like a good start up plan.
However, well-meaning family and friends were quick to give me not so trivial advice: take care, they warned me gently, being a visibly Muslim woman in Europe is not as easy as you might think.
With the so called refugee crisis around the world, and the accusatory frame that Muslim women, and Muslims in general, are continuously put in, I was led to believe that I was in for trouble.
Being a visibly Muslim woman in Europe is not as easy as you might think.
Whether at university, work or conferences and events, I'm often the only person in the room wearing the Islamic headscarf, the hijab. I live in Lebanon, a country of many faiths, but I often find myself in situations were I´m the only one in the headscarf.
When out there in the world chasing my dreams, I dress modestly and cover my arms, hair, and legs. I want everyone to look at the content of my character and what I have to offer rather than my body or my physical attributes.
That – dressing according to my beliefs – has never stopped me before. Will that change now, I wondered.
It was also my first time in Europe and I was terribly excited, but equally fearful. Would I get along with my fellow participants? Would I make the most out of my short stay away from Lebanon? Would I face harsh stereotypes?
Yikes!
I tried to brush off my fears, but something throbbed at my heart.
What if I'm subjected to racism?
I wasn't going to cancel my trip because of these thoughts, but it didn't mean I wasn't worried about the consequences. I will be okay, I kept telling myself, and after all, what's the worst that could happen?
*
The big day arrived, and I was ready to hop onto the plane with my two gigantic bags.
My head was spinning, and I was super excited.
The workshop was held in the heart of Berlin, and with a group of around 30 people. We woke up every day at 8 am to spend the day discussing and working on identity, to self-reflect, to sit with exiled journalists and NGOs working on the topic of migration, refugees and exile.
The people participating in the project were from many parts of the world, and most were from nationalities, social classes and backgrounds that I had never encountered or interacted with before.
I had the opportunity to work with some other participants who had come to Germany as refugees. Listening to their stories and examining the metamorphosis they went through – starting new lives and becoming part of the community while building their own identities – gave me hope.
Others in the group talked about hearing comments on their own privileges, of facing racism because of their origins, or always being associated with political conflicts and wars taking place in where they came from.
After intense discussions of this sort, I was usually left awestruck. I realised that everybody is subject to stereotypes but in a different form.
During my stay in Berlin, walking through the city streets and meeting with lots of people, no one looked at me differently. But my cousin who lives in Germany had told me before that she's often faces stereotypes because of her hijab.
Why is that, I kept asking myself? Possibly because she lives in a small town in Germany and is the only one wearing the hijab for miles on end. That made me realise that stereotypes are often born, thrive and increase in non-diverse environments.
Perhaps all that we have to do to is to sit down and speak with people who are not from our own social class, ethnic group, religion and age group to really accept one another.
Perhaps all that we have to do to is to sit down and speak with people who are not from our own social class, ethnic group, religion and age group to really accept one another.
I'd spend my nights, after the workshop sessions were over, touring the streets of Berlin and having intense discussions about self-identity, borders, origins and everything in between.
*
For me, growing up in Saudi Arabia, in a sheltered cocoon in a big house with my four sisters and parents, I always used to feel like my life was picture perfect, and it was.
The house I grew up in, in a compound in the eastern city of Khobar, had a very big garden and a green picketed fence around it; it was 10 metres from basketball and volleyball courts, a swimming pool and a recreational centre.
My dad had put up a swing in the backyard, and that's how we'd spend our afternoons as young girls, swinging away the blues, as we liked to joke.
Later on, as teenagers, our friends would come to our house after school. We'd sit in the sweltering heat giggling about boys, clothes and the Twilight saga, whilst munching on my mom's homemade sweets.
Reality only hit me in the face four years ago when I moved back to my motherland Lebanon for journalism school. That's where I had more diversity in my life and was free to discuss topics that Saudi Arabia's strict and conservative environment had not made possible: religion and politics.
Liberals, conservatives or people hanging somewhere in between – a person's personal convictions don't concern me.
What matters to me is their moral standards, their personal integrity and how they treat others.
My trip to Germany made me realise that Beirut and Berlin are more alike in their sense of cultural diversity than one might think.
Maybe it's about Berlin – or maybe it's about me.
Maybe it's about Berlin – or maybe it's about me, the people I met, the discussions I had, the experiences I went through during my short stay there that changed me.
Because when I went back, Beirut was still the same. But I had changed, and that changed everything.
(Visited 115 times, 1 visits today)